Hyalogic Joint Logic Hyaluronic Acid Lozenge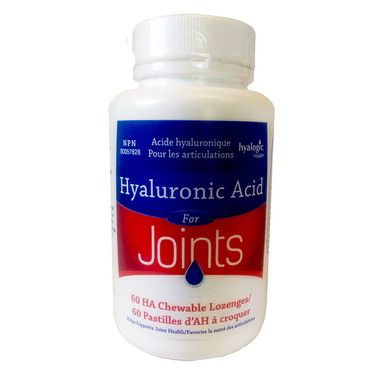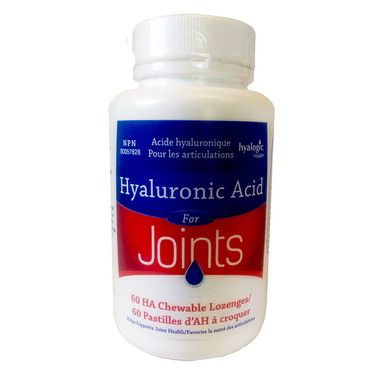 Hyalogic Joint Logic Hyaluronic Acid Lozenge
Hyalogic Joint Logic Hyaluronic Acid Lozenge supports healthy joint and cartilage function.
This Hyaluronic Acid Chewable Lozenge is a natural, sugar-free way to support healthy joint and cartilage health. Hyaluronic Acid at 120 mg of HA per dose, Health Canada's required dosage for making joint health claims.
Features:
Healthy joints & mobility
Healthy skin & lips
Healthy eyes
Healthy hair & scalp
Directions:
Take one lozenge daily or as needed. Chew lozenge or hold in mouth until dissolved.

Ingredients:
Hyaluronic Acid, Isomalt, Xylitol, Beet Powder (for color), Natural Berry Flavor, Citric Acid, Stearic Acid, and Stevia extract.