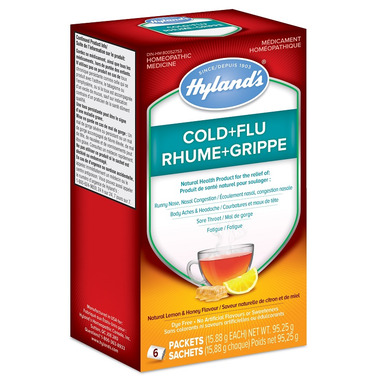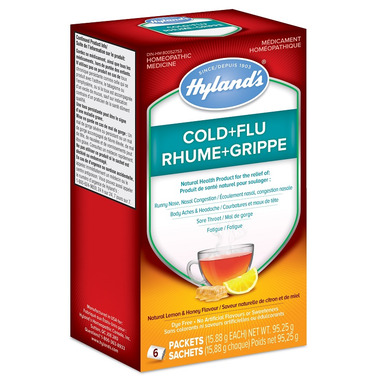 Hyland's Cold & Flu is a natural homeopathic remedy that provides relief of runny nose, nasal congestion, body aches, headaches, sore throat, fatigue.

Directions: Sip while hot, consume entire drink within 10-15 minutes. If using a microwave, heat the water first and then add the contents of the packet while stirring. Adult and Children 12 years and over; dissolve one packet in 237 ml of hot water 2-3 times a dy. Use maximum of 3 days.

Ingredients: Aconitum Napellus 6X, Anas Barbariae Hepatis et Cordis Extractum 200c, Bryonia Alba 6X, Eupatorium Perfoliatum 6X, Euphrasia Officinalis 6X, Gelsemium Sempervirens 6X, Kali Iodatum 6X.