illy iperEspresso Coffee Capsules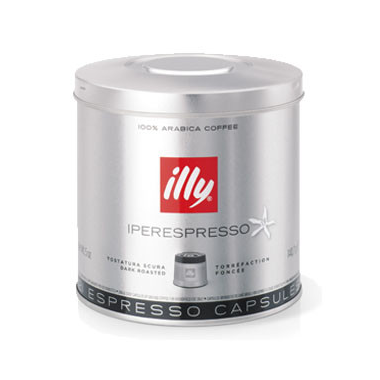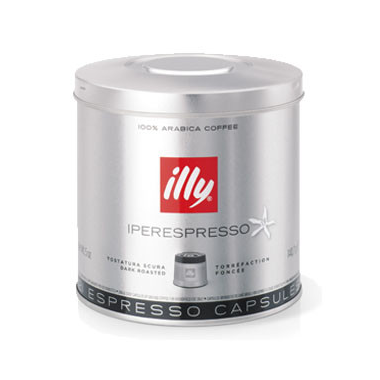 illy iperEspresso Coffee Capsules
- We're sorry, this product is no longer available!
- Shop for other products in: Espresso

Bright, rich and energetic. Marked counterpoints of flavours, with pronounced chocolate aromas, blending with toast and caramel.
​
​illy stands alone in understanding coffee in all its complexity, yet knows that espresso is a simple pleasure to be enjoyed by many, not just at the talented hand of an experienced barista. The best expression of this long-held belief is Iperespresso, illy's exclusive and innovative capsule system that brought authentic espresso preparation to the home.
iperEspresso capsules are to be used with the
Francis Francis X1, X7, X7.1, X8, Y1, Y1.1 or Gaggia Espresso machines
. Each capsule contains approximately seven grams of perfectly roasted and expertly ground and tamped 100% sustainably-grown Arabica illy coffee.
Next generation technology makes iperEspresso uniquely flavourful, full-bodied, and smooth with unbelievably long-lasting crema. illy iperEspresso is only possible with the revolutionary iperEspresso capsule, a two-stage method of espresso extraction. In the first stage (iper-infusion), within the iperChamber, coffee is infused with water under ultra high pressure. This process extracts virtually all the flavour and aroma creating iperEspresso's extraordinary rich, complex, and unique flavour. In the second stage (emulsification), high pressure forces the coffee through the patented e-valve where the aromatic oils are emulsified to create a full-bodied espresso with a smooth, velvety and long- lasting crema.
Please allow an additional 4 days processing time on this item.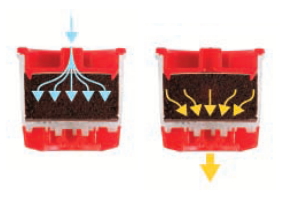 Note: The quality of illy coffee is preserved with a proprietary, pressurized packaging method proven to maintain freshness. Refrigerate after opening.