Imagine Foods Organic Chicken Broth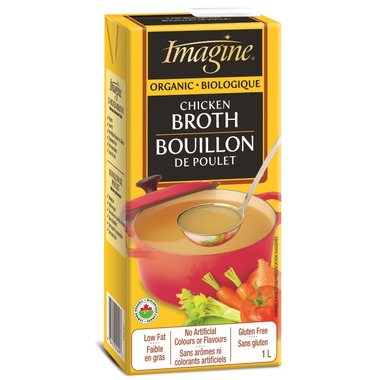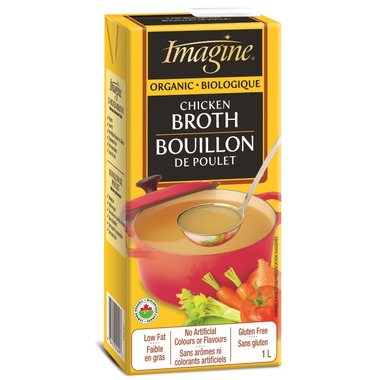 Imagine Foods Organic Chicken Broth
Imagine Foods products are made with real, wholesome ingredients such as the finest farm-grown vegetables and organic free-range chicken – with no artificial ingredients or preservatives. Imagine Foods never compromises on what they bring to you so you can serve the very best.
Features:
Certified Organic Broth
Resealable
NO MSG
No trans fat
No artificial flavors, chemicals and preservatives
Non-GMO
Gluten free
Soy free
Dairy free

Ingredients:
Water, organic chicken broth concentrate (organic flavours, organic chicken stock, yeast extract, organic corn starch, organic tomato paste, organic spices, organic canola oil), organic chicken flavour, organic evaporated cane juice, salt.