Inari Organic Tricolour Pearl Couscous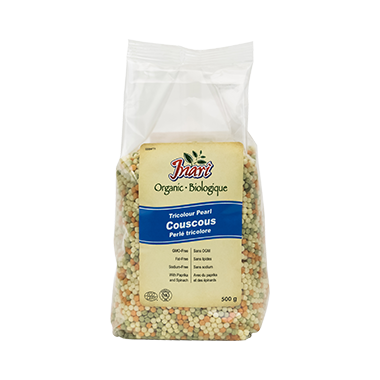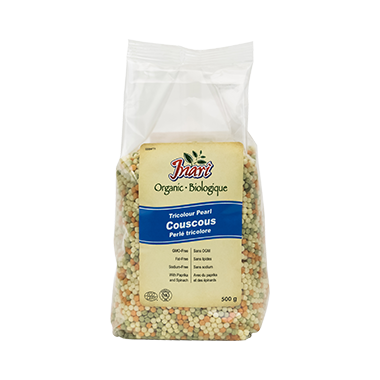 Inari Organic Tricolour Pearl Couscous

Pearl Couscous has a lovely chewy texture and is great hot as a side dish or in soups as well as cold in salads. This tricoloured version adds an extra layer of flavour for a truly unique option.

Features:
GMO-Free
Fat-Free
Sodium-Free
With Paprika and Spinach
Directions:
Bring 1¼ cup water to a boil. Add 1 cup of couscous. Cover and simmer for 8 to 10 minutes, stirring occasionally. Add salt to taste (optional).