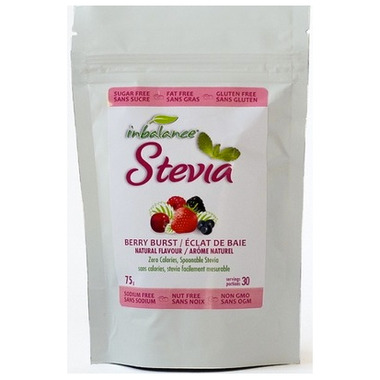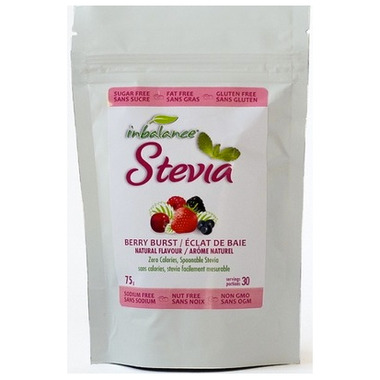 inbalance Stevia (previously Fitlicious flavoured stevia) has an improved taste and excellent health benefits. Formulated with pure, water-extracted stevia and organic inulin (from powdered chicory root) inbalance Stevia contains zero fat, zero sugar, zero calories, and is a source of dietary fibre. Try inbalance Stevia in protein shakes and smoothies, yogurt, breakfast cereal, and other foods and beverages. It's simply the best tasting stevia!
Features:
Packaged in convenient 75 g resealable pouch
Zero calories
Sugar free
Gluten free
Non GMO
Nut free
Unlike most other stevia products, inbalance does not contain sugar alcohols or other artificial ingredients, and is made using natural berry flavours, 100% organic inulin (a dietary fibre source from chicory root) and pure, water-extracted stevia.