Incrediwear Incredibrace Waist Sleeve in Light Grey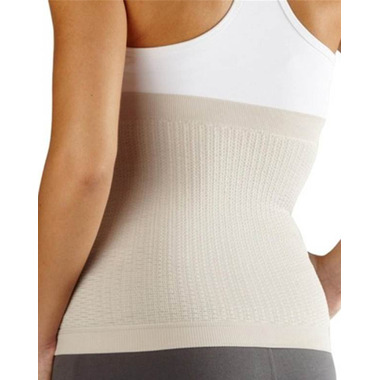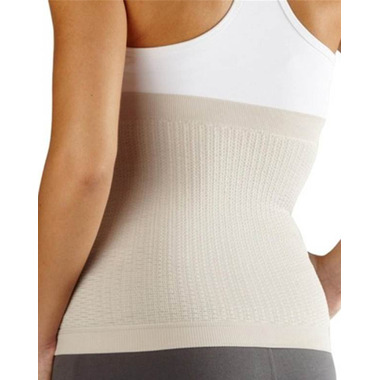 Incrediwear Incredibrace Waist Sleeve in Light Grey
The Incrediwear Incredibrace Waist Sleeve is made for issues in the midriff, buttock/upper leg, and hip areas. One size fits all.
Incredibraces' patented waist sleeve can bring comfort to your tired body within minutes of putting it on, energizing individuals who need extra upper body support.
The Incredibrace waist sleeve can significantly enhance comfort and mobility, outcomes that occur due to increased blood flow, regulation of temperature, and delivery of a greater supply of oxygen to the targeted area.
The addition of a patented organic GE (germanium) and Bamboo Charcoal blend makes the Incredibrace body brace ideal for anyone experiencing discomfort related to circulatory issues or anyone who has suffered a sports related injury, disc injuries, sprains, general back pain or injury from repetitive use. In addition, Incredibrace for bodies may assist in reducing PMS symptoms and hip muscle soreness or aches.
Care Instructions: Incrediwear Ankle Sleeves are easy to clean. Wash warm or cold, tumble dry low. Do not bleach, iron or dry clean.