Incrediwear Incredibrace Wrist Brace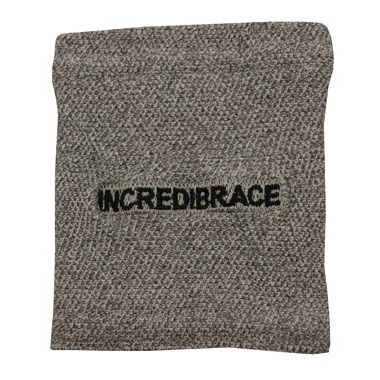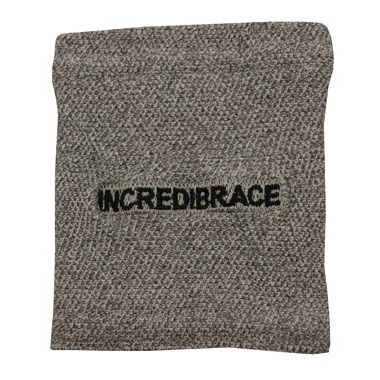 Incrediwear Incredibrace Wrist Brace
Made for everyday wearers, Incredibrace wrist brace is for golfers, tennis players, Carpal Tunnel sufferers or with the athlete or medical patient in mind.
Incrediwear's patented wrist sleeve can bring comfort to your tired hands, fingers and arms within minutes of putting it on, energizing individuals who need extra wrist support and aiding those with numbness or tingling. Incredibraces can significantly enhance comfort and mobility, outcomes that occur due to increased blood flow, regulation of temperature, and delivery of a greater supply of oxygen to the targeted area.
Using Incredibrace's patented organic GE (germanium) bamboo charcoal blend makes the wrist brace ideal for anyone experiencing discomfort related to circulatory issues or anyone who has suffered a sports related injury, tendonitis, or injury from repetitive use. Even arthritis sufferers will feel relief wearing Incredibraces!
Try it - you won't be disappointed!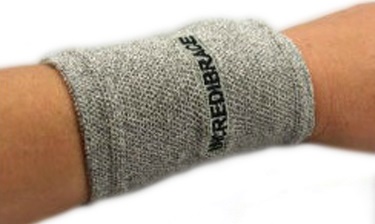 Bonnie:
more than a year ago
I originally purchased this for my husband whose wrist was stiff and sore from arthritis. Within two weeks of wearing at night he felt a visible difference in the flexibility of his wrist and no more throbbing pain. I since ordered another one in hopes that it would provide healing relief for the tendonitis I had developed in my left thumb. After wearing it for a week both at work and during the night, I noticed a great improvement in relief from stiffness and pain. It restricted the thumb just enough to prevent me from overuse but still allowed me to type. I still wear it when my left hand becomes stiff or sore. I highly recommend trying all the incredibrace products especially post-surgery to expedite healing.
Page
1