Innobaby Aquaheat Stainless Bottle and Warming Pod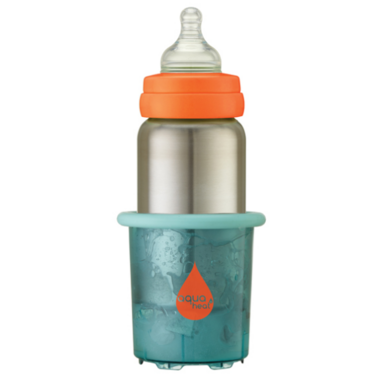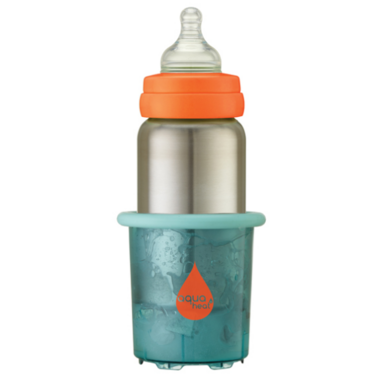 Innobaby Aquaheat Stainless Bottle and Warming Pod
- We're sorry, this product is no longer available!
- Shop for other products in: Bottles & Nipples

Innobaby Aquaheat Stainless Bottle and Warming Pod is on on-the-go instant food and bottle warming solution for today's busy parents. It's simple to use as our warming system does not require battery, electricity or microwave to activate heat. Simply add water to the heat packs to activate heat anytime, anywhere, just when you need it. It's portable, light-weight, and simple to use.
How does it work?
No battery or electricity required
Heat pack reacts with small amount of water to create optimal temperature for food and bottle warming for up to an hour
Just add water and activate heat in 30 seconds and warm milk in less than 2 minutes*
Warm food and milk instantly anytime, anywhere
Reheat foods safely with high-quality rust-resistant type 304 stainless steel
Eco-friendly, non-toxic and biodegradable heat packets available in warm and hot
BPA, phthalate, PVC and lead free
Made in South Korea

Included:

1 Stainless Steel Bottle with stage 1 nipple and cover
1 Warming Pod
1 Neoprene Cover
2 Warm Packs (Innobaby Aquaheat Heat Pack Warm 6 Pack can be purchased here)

Helpful Hints
When you are out of heat packs, simply use hot water to reheat. It may take longer but it will still work. Stainless container is also great for storing and traveling with food with its airtight/leakproof lid. If you want to use the food warmer as a double boiler, add adequate amount of water into the stainless container to heat up the water - submerge baby bottles, baby foods and pouches to warm up and enjoy.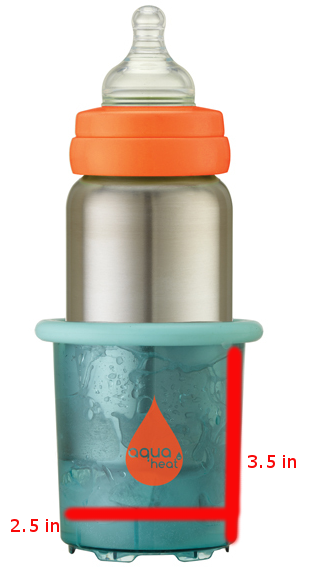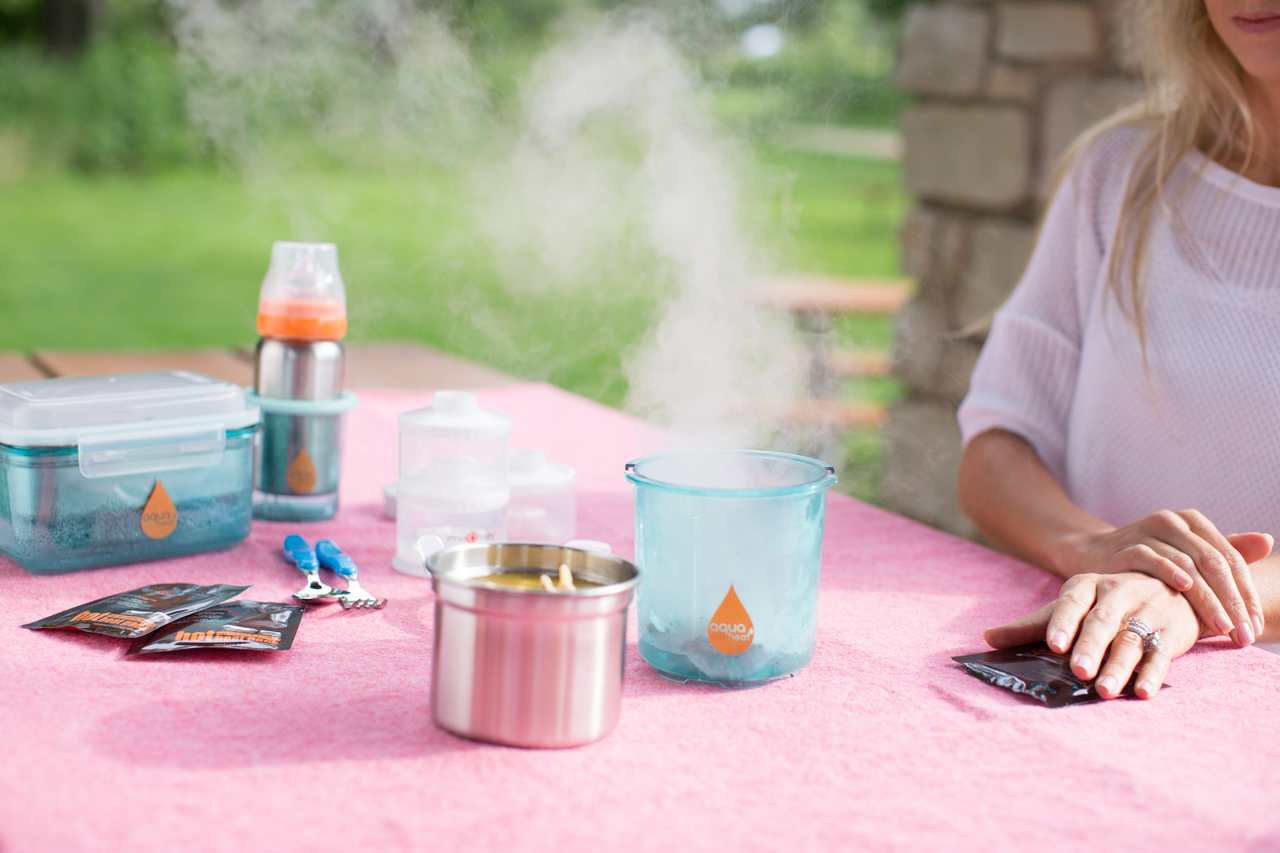 Please Note: Video below does not show Innobaby Aquaheat Stainless Bottle and Warming Pod but the Innobaby Aquaheat Food Warm in 16oz. Warming Pod and Heating Pack is to be used the same way for Stainless Bottle.