Super-Concentrated with Added Vitamin D
60 Great Tasting Orange Bursts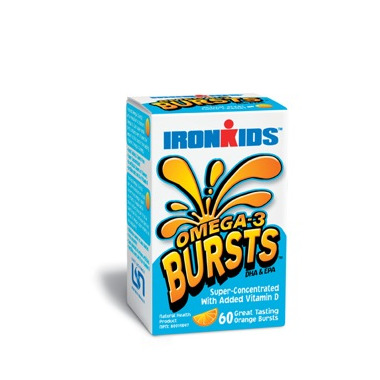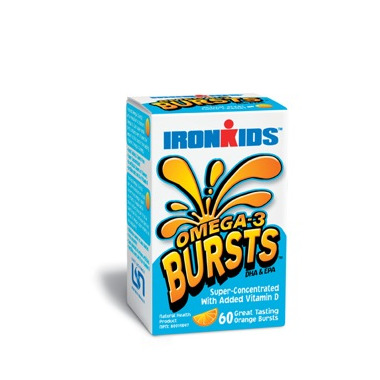 IronKids Omega 3 Bursts
Super-Concentrated with Added Vitamin D
60 Great Tasting Orange Bursts
IronKids Omega-3 Bursts are a revelation in children's Omega-3's. Each super-small burst contains over 10 times the amount of DHA found in the leading children's Omega-3 Gummy.
Great tasting & calorie free
Super concentrated
No artificial colours or flavours
Fortified with 200 IU of Vitamin D
Medicinal Ingredients (per 1 Omega-3 Burst):
Fish Oils - 250 mg
DHA - 100 mg
EPA - 25 mg
Vitamin D - 200 IU

Non-Medicinal Ingredients: gelatin, glycerin, starch, water, natural orange flavour, stevia.

Recommended Use: Adults and children ages 6 and older - chew 2 to 5 Omega-3 Bursts daily.