IronVegan Athlete's Gainer Protein Natural Chocolate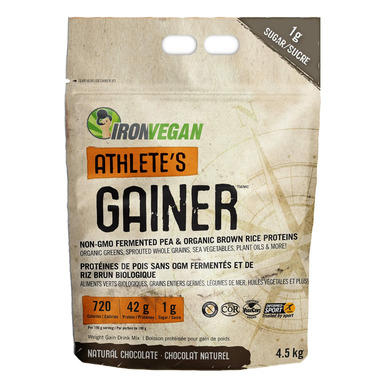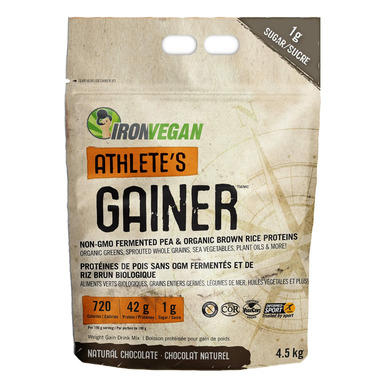 IronVegan Athlete's Gainer Protein Natural Chocolate
IronVegan Athlete's Gainer Protein is an excellent source of dietary protein which helps to build strong muscles and repair body tissues.
Features:
720 calories
42g of protein
1g of sugar
Suggested Use:
Mix 2 scoops with 600 ml of rice or almond milk, or the beverage of your choice. Enjoy any time of day.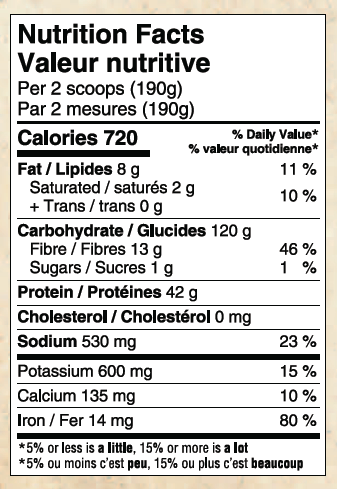 Ingredients:
Isomalto-oligosaccharides, organic sprout blend, almond butter, natural flavours, gum arabic, glycerine, caramel, organic rice crisps, pea protein crisp, chocolate chip, sesame seed, organic chia seed, cocoa butter, cocoa powder, organic evaporated cane juice, citrus fiber, sunflower lecithin, raisin paste, sea salt, organic stevia leaf extract, mixed tocopherols.