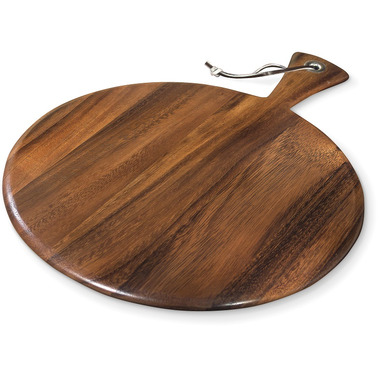 Description
Elegant and designed for serving, this Ironwood Gourmet paddle board is made from strong Acacia Wood.

Acacia is an environmentally friendly hardwood that is grown on all continents. This pod bearing tree is known for its rich, dark colors, that range from gold to chocolate brown, as well as its beautiful, contrasting patterns. The wood is farmed throughout South East Asia for use in the furniture and housewares industries.

One of the special characteristics of Acacia wood is an unusual property known as 'chatoyancy' - it appears to change color and luster in different lighting conditions as if to shimmer. The wood can change from a light tan to a dark brown...sometimes appearing similar to Walnut and sometimes more like Teak.