Isola Bio Cho Quinoa Beverage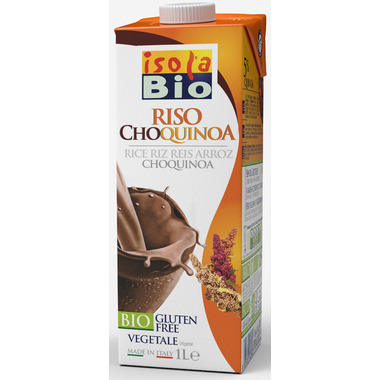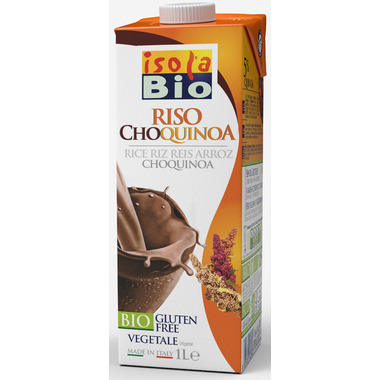 Isola Bio Cho Quinoa Beverage
This Isola Bio rice, quinoa and chocolate-based chocolate milk alternative is a light drink packed with flavour that will regale you with exotic essences of quinoa combined with excellent chocolate. Perfect at breakfast, also heated up, it can be drunk cold or used in summer cocktails and smoothies to create delicious natural drinks.
Features:
Gluten-free
Vegan
Dairy free
Organic
Ingredients:
Water, whole Italian rice*(10%), quinoa*(5%), cane sugar*, cacao*(1.5%), cold pressed sunflower oil*, sea salt, thickener: carob seed flour*.
(*= organic)





Ivy:
a few months ago
I don't believe in one size fits all when it comes to supplements, so I avoid foods that are enriched when I can.
Isola Bio and Eden beverages are the only ones I buy and I am pretty happy with them.
This is definitely my favourite of the line: it pairs very well with coffee, it also makes a rich hot chocolate!
Funny fact, I used to drink this back in Italy, so it's nice to have it here as well!
Dor:
about a year ago
Very nice chocolately "milk" - the nicest non-dairy chocolate milk I have ever tasted. An instant favorite! You should try one and see if you like it. Very rich with a full-bodied thickness much like whole milk or a thin shake. I loved it. Not watery and wimpy or thin and barely tasting of chocolate as many are. No bitter or chalky aftertaste, either. I love quinoa but didn't think it tasted like quinoa, just like a milk chocolate drink. Better than rice chocolate drinks which I have tried many of. I hope well.ca carries this one forever!!
Page
1