Jergens Natural Glow Daily Moisturizer +Nourish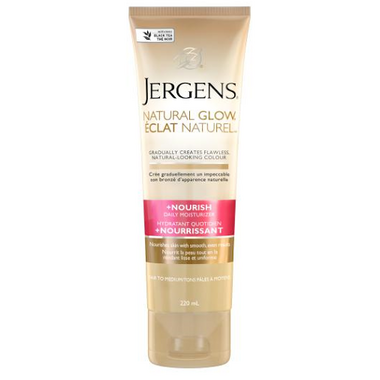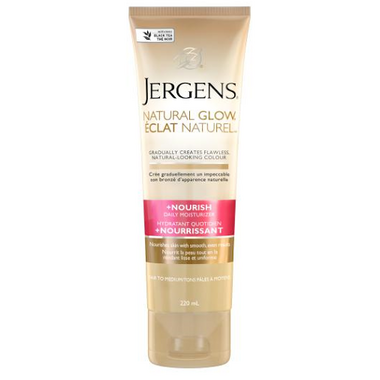 Jergens Natural Glow Daily Moisturizer +Nourish
Gradually create a flawless natural-looking colour with Jergens Natural Glow Daily Moisturizer +Nourish.
Features:
Natural Glow with black tea, creates gradual, flawless colour without streaks
No sunless tanner odour
Its vitamin-enriched, black tea formula enhances golden tones and promotes healthy-looking skin
Christina:
about a year ago
As a pale redhead, I really like this to slowly build colour. I'm always so leery of sunless tanners because it's really easy for me to go too dark, too orange, or both. Two days took me from 'possibly undead' to 'enough natural looking tan that nobody comments on how pale I am', which is all I really care about. It does smell a bit, but more like a slightly weird moisturizer than a strong tanner odour. Will definitely keep using it.
Page
1