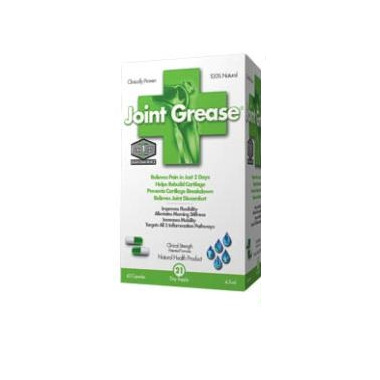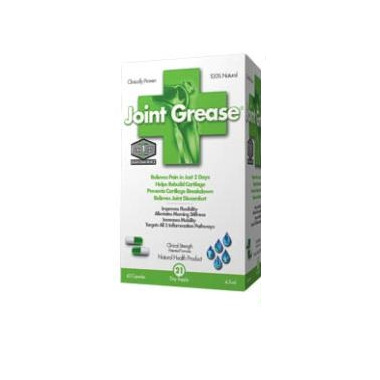 Joint Grease Step 1 helps reduce joint pain fast and starts the joint rehabilitation process.

The Joint Grease Step 1 is used for your initial 60 days. It reduces joint pain fast, and starts the process of joint rehabilitation.

Joint Grease Step 1 utilizes a combination of Joint Grease capsules and drops. Joint Grease capsules contain clinically proven, patented ingredients like Perluxin that rapidly reduces joint pain and inflammation in as little as 2 days by inhibiting pain producing enzymes like COX-1 and COX-2. Joint Grease capsules also contain Boswellin Super that inhibits the pain pathway 5-LOX.

Joint Grease solution contains clinically tested and patented COLRx which starts working on a deeper level to start the joint rehabilitation process. Joint Grease solution has been studied at leading medical schools in 10 separate human clinical trials, and is protected by 14 US patents. With extended use, ongoing improvement in joint health, mobility and comfort has been reported. Years of clinical testing have proven that the ingredients in Joint Grease solution have no known side effects or negative drug interactions. For best results, Step 1 should be repeated twice and should last 60 days.
Reduce joint inflamation
Reduce joint swelling
Reduce joint pain
Enhance synovial fluid production
Support and maintain healthy cartilage