Julian Bakery Blueberry Tart Paleo Protein Bar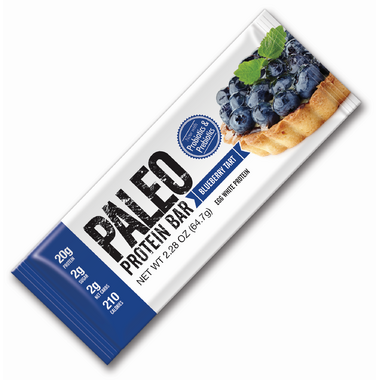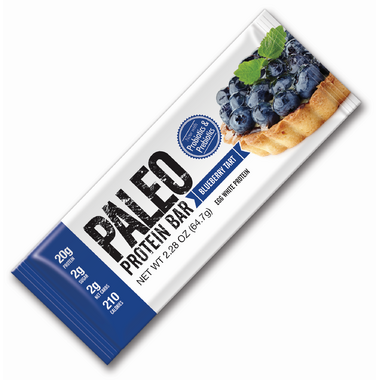 Julian Bakery Blueberry Tart Paleo Protein Bar
This bar has 170 calories and makes it so it's easy to reach your weight loss goal as these bars curb appetite and are packed with healthy fats and protein. Almost all bars contain whey or milk protein isolate which is mucus forming and our bars do NOT! These bars are dairy free & whey free made with the most bio-available protein on the market (Egg Whites) . Made with Real Food Ingredients! (Can be used for a snack or meal replacement) Our bars have no sugar added (1g naturally occurring) Sweetened w/Monk Fruit. Warm bar for 5 to 10 seconds for a soft gooey fresh brownie experience!
Features:
20g Egg White Protein (Vegetarian) No Added Sugar 1g (Monk Fruit Sweetened)
1 Bar= 170 Calories, Complete Protein Meal Replacement (Warm For 10 Sec For Fresh Brownie Experience)
Organic Prebiotics & Probiotics Improves Digestion, Curbs Appetite Up To 4 /hrs
New Stay Fresh Techonology Preserves Bars Up To 18 Months (Low Water Activity)
Made In A Dedicated Gluten Free Facility (5 Net Carbs) Kids & Adults Love! (GMO/Soy Free)
Ingredients:
Egg Whites (From Cage FREE USA Farms), Organic Prebiotic Tapioca Fiber, Organic Sunflower Seeds (Ground), Organic Vanilla Extract, Blueberry Extract, Lou Han Guo (Monk Fruit), Produra™ (Bacillus Coagulans-Probiotic).
CONTAINS: Eggs. Made In A Facility That Processed Tree Nuts.