Julian Bakery Glazed Donut Paleo Protein Bar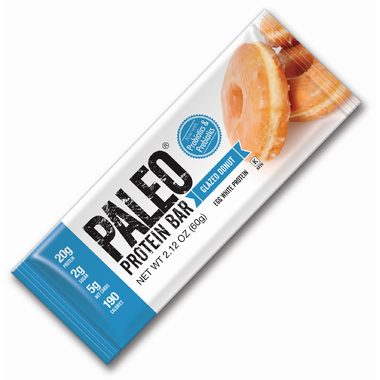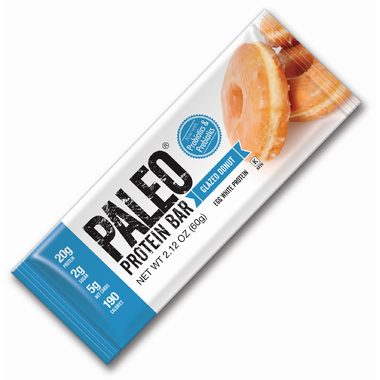 Julian Bakery Glazed Donut Paleo Protein Bar
Paleo Protein Bar® (Glazed Donut) ! 100% Paleo, Gluten-free, GMO-free, Grain-free, High-fiber, Dairy-free, Whey-free, No Sugar Alcohols, and High-protein. Paleo Protein Bars come in ten delicious flavors! All of Julian Bakery bars are 190 or less calories with 20g of egg white Protein. (Complete Meal Replace & Complete Protein Bar) (Complete Amino Acid Profile) Taste like your favorite glazed donut without the guilt!

Features:
20g Egg White Protein (Vegetarian) No Added Sugar 1g (Monk Fruit Sweetened)
1 Bar= 170 Calories, Complete Protein Meal Replacement (Warm For 10 Sec For Fresh Brownie Experience)
Organic Prebiotics & Probiotics Improves Digestion, Curbs Appetite Up To 4 /hrs
New Stay Fresh Techonology Preserves Bars Up To 18 Months (Low Water Activity)
Made In A Dedicated Gluten Free Facility (5 Net Carbs) Kids & Adults Love! (GMO/Soy Free)
Ingredients:
Egg White Powder, Organic Prebiotic Fiber -From Tapioca, Organic Sunflower Seed Butter, Donut Flavor (Organic Maple & Vanilla Extract), Lou Han Guo (Monk Fruit Extract), Produra™ (Bacillus Coagulans-Probiotic).
CONTAINS: Eggs