Julian Bakery Lava Cake Pegan Protein Bar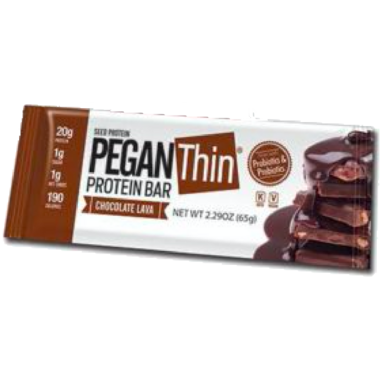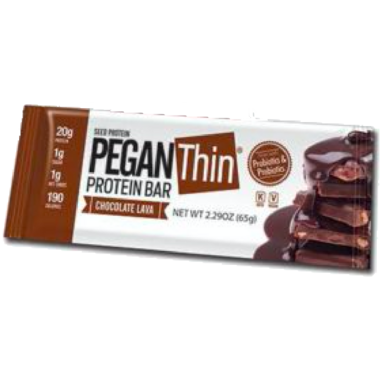 Julian Bakery Lava Cake Pegan Protein Bar
After two years in development Julian Bakery is so proud to launch the first (non-gritty), gluten free, soy free, Vegan & Paleo, Pegan® Protein Bar that is made with 98% Organic Ingredients. This delicious protein bar is soft, creamy, delicious, rich chocolate tasting bar has just the right amount of sweetness to truly satisfy your hunger and that sweet tooth at the same time.
Made with Organic Seed Protein (Complete Amino Acid Profie) Organic Sacha Inchi
Features:
20g Organic Seed Protein (Vegan) No Added Sugar 1g (Monk Fruit Sweetened)
1 Bar= 190 Calories, Complete Protein Meal Replacement (Rich Chocolate Taste)
Organic Prebiotics+ Probiotics Improves Digestion, Curbs Appetite Up To 4 /hrs)(GMO/Soy Free)
New Stay Fresh Techonology Preserves Bars Up To 18 Months (Low Water Activity)
Made In A Dedicated Gluten Free Facility (1 Net Carb) Kids & Adults Love!
Ingredients:
Organic Sacha Inchi, Organic Prebiotic Digestive Resistant Tapioca Fiber, Organic Sunflower Butter, Organic Cacao, Chocolate Extract Flavor, Lou Han Guo (Monk Fruit Extract), ProDura (Probiotic), Sunflower Lecithin. (Made In A Facility That Processed Tree Nuts)