Julian Bakery Triple Chocolate Organic Pegan Sacha Inchi Protein Powder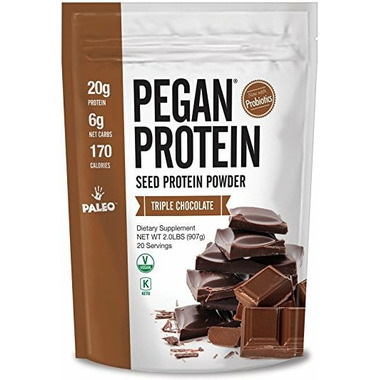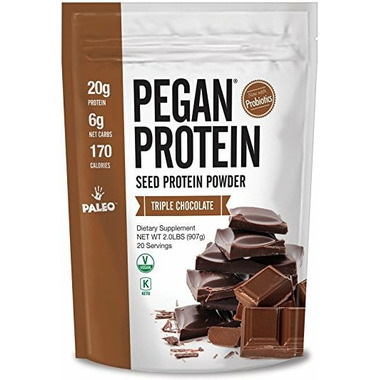 Julian Bakery Triple Chocolate Organic Pegan Sacha Inchi Protein Powder
Pegan® Protein Powder is the first pure sourced complete protein that is both Vegan & Paleo (Organic Seed Protein). This amazing organic Sacha inchi seed protein is highly digestive and contains 81% complete protein, with all the essential amino acids your body needs. This novel, natural protein has a delicious nutty flavor, making it a great stand-alone protein powder for smoothies or the perfect ingredient for bars, desserts, or baking. It can be included wherever protein or Omega-3s are called for. Sacha Inchi powder is composed of the de-fatted Sacha Inchi seeds once it has been cold- pressed to produce Sacha Inchi oil. The dried powder amazingly contains one of the most highly digestible, low- irritant proteins, which sets it apart. In addition to protein to build healthy muscle and body tissue, sacha inchi also has Omega-3s for joint health, heart health, muscle recovery and inflammatory conditions; dietary fiber for digestive health; and essential minerals for electrolyte balance and proper cellular function. It contains the perfect balance of Omega-3, 6, plus free radical scavenging antioxidants and has zero cholesterol. Pegan™ Protein Details: (Unflavored, Pure Pegan / Paleo / Vegan Protein) 20g Protein Per Scoop. Complete Protein With A Full Amino Acid Profile Paleo/Vegan/ Pegan Compliant Packaged In A Dedicated Gluten Free Facility Nut Free & Gluten Free.
Features:
Organic Sacha Inchi Protein (Complete Protein) Ideal For Lean Muscle Development
Vegan/Paleo/Keto Protein Compliant Sweetened With Monk Fruit
5g Fiber Per Scoop (6 Net Carbs) (Nut Free) Delicious Sweet Chocolate Taste
Easy To Digest Very Allergen Friendly (Made In Dedicate Gluten Free Facility)
Chocolate Nutty taste ideal for any sort of smoothy, Protein Supple (IKDiet Compliant)
Ingredients:
Organic Sacha Inchi (Seed Protein), Cocoa Powder, Chocolate Extract Flavor, Lou Han Guo (Monk Fruit), Produra (Probiotic), Sea Salt.