Julian Bakery Triple Chocolate Pegan Protein Seed Protein Powder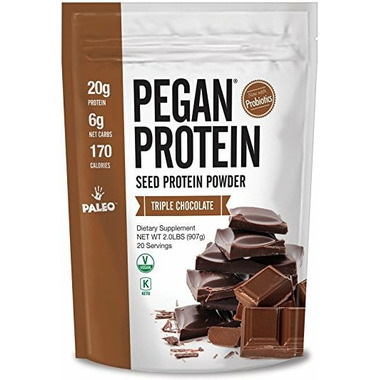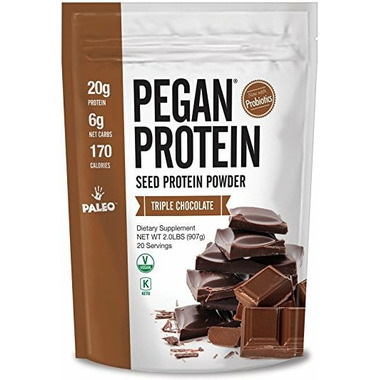 Julian Bakery Triple Chocolate Pegan Protein Seed Protein Powder

Pegan® Protein Powder is the first pure sourced complete protein that is both Vegan & Paleo (Organic Seed Protein). This amazing organic Sacha inchi seed protein is highly digestive and contains 81% complete protein, with all the essential amino acids your body needs. This novel, natural protein has a delicious nutty flavor, making it a great stand-alone protein powder for smoothies or the perfect ingredient for bars, desserts, or baking.
It can be included wherever protein or Omega-3s are called for. Sacha Inchi powder is composed of the de-fatted Sacha Inchi seeds once it has been cold- pressed to produce Sacha Inchi oil. The dried powder amazingly contains one of the most highly digestible, low- irritant proteins, which sets it apart.
In addition to protein to build healthy muscle and body tissue, sacha inchi also has Omega-3s for joint health, heart health, muscle recovery and inflammatory conditions; dietary fiber for digestive health; and essential minerals for electrolyte balance and proper cellular function. It contains the perfect balance of Omega-3, 6, plus free radical scavenging antioxidants and has zero cholesterol.
Features:

Organic Sacha Inchi Protein (Complete Protein) Ideal For Lean Muscle Development
Vegan/Paleo/Keto Protein Compliant
20 g of protein
Easy To Digest
Allergen Friendly (Made In Dedicate Gluten Free Facility)
Nut Free
Ingredients:
Organic Sacha Inchi Protein, Organic Cocoa Powder, Chocolate Extract Flavor, Lou Han Guo Extract 25% (Monk Fruit), Pro Dura (Bacillus Coagulans- Probiotic), Sea Salt.