Juniper Ridge Siskiyou Trail Resin Cologne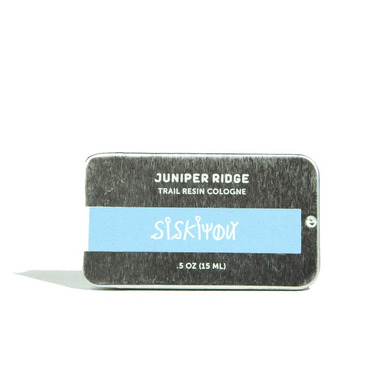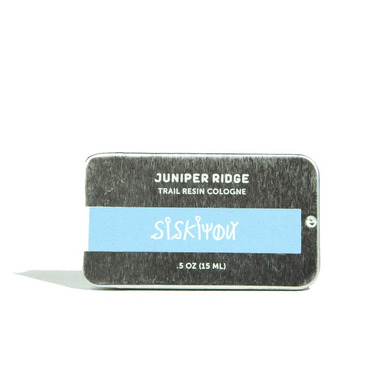 Juniper Ridge Siskiyou Trail Resin Cologne
- We're sorry, this product is no longer available!
- Shop for other products in: Fragrances

From across the north-west corner of California's coastal mountains comes Juniper Ridge's Siskiyou Trail Resin Cologne — a place almost primeval in character, full of diversity and green-magic, alive with spicy pollen, dry, sun-soaked trails and wildflower-laden, golden creeks. It's an aromatic journey that reflects a perfect day on the trail, an expression of deep love and an interaction with nature that transcends the millions of years of conifer evolution.
Siskiyou Trail Resin Cologne is solid perfume in a tin, crafted with real plants in a beeswax base. Fragrance for men and women extracted from plants, conifers, bark, moss, mushrooms and other things found hiking in the backcounty. Crafted in small batches using steam-distillation, enfleurage, tincture, and infusion.
To use: Apply to your wrists and behind your ears and be transported to your favorite backcountry trail.
Scent Notes: Spicy, dark, layered A deep veldt of ginger cedar forests from the land of endless mountains and rivers. The tallest forests of the world, dark and dappled rising from a bed of bark laden soil. A bouquet of conifers, way back in the roadless Marble Mountains; all the mystery of the Klamath River knot of tributaries and canyons.

Ingredients: Beeswax, organic jojoba oil, plant sap/juice, tree pitch, steam-distilled essential oils, lichen infusion, bark/root/soil distillations.