JusTea Black Pyramid Tea Bags Mt. Kenya Black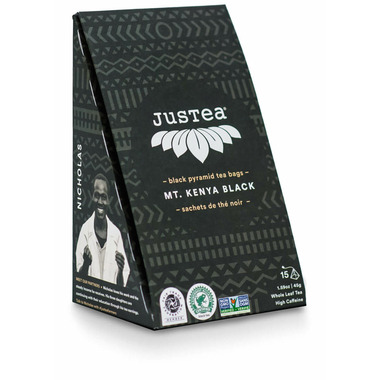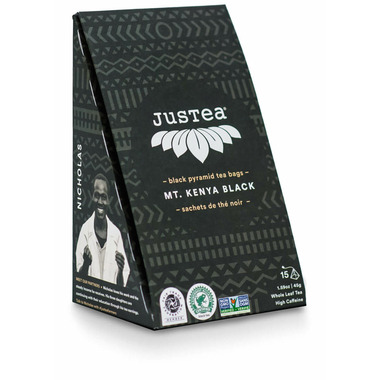 JusTea Black Pyramid Tea Bags Mt. Kenya Black
A sip of this whole leaf black tea transports you to the lush, jade tea gardens at the foot of Mount Kenya. This rich black tea is fresh and smooth, but packs a serious hit of flavour. Sweet and complex on its own, but equally delicious with milk and sugar.
Features:
Tasting Notes: Strong and Malty – cocoa bean and dried fruit
Contains Caffeine - high
Non GMO Certified
Rainforest Alliance Certified
Pesticide Free
High in Anti-Oxidants
Small-scale farmer grown
Your JusTea purchase directly employs Kenyan farmers
Ingredients:
100% Natural Ingredients: Kenyan black tea* *Rainforest Alliance Certified TM.

Directions:
Spacious pyramid bags allow our whole leaf teas to expand and release their full flavour. Steep 3 minutes.