JusTea Black Pyramid Tea Bags African Chai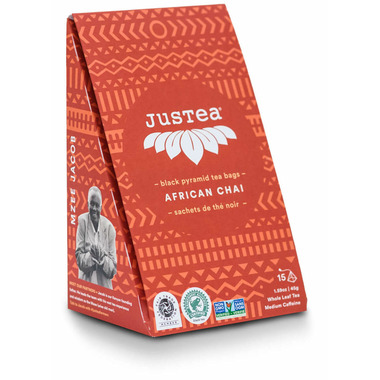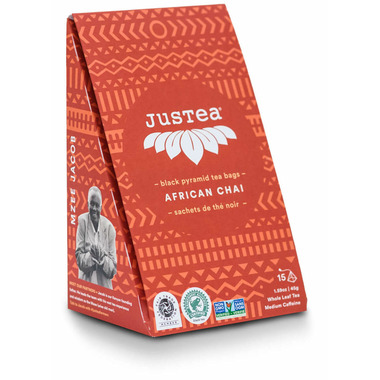 JusTea Black Pyramid Tea Bags African Chai
'Chai' actually just means 'tea', but here in the west, we have adopted the term to mean spiced tea. JusTea African Chai is spiced with a unique bouquet of cloves, cinnamon, fennel and rose petals. Totally different from a spicy Indian Masala Chai, this has been known to make chai devotees rethink how they drink their chai! Also delicious as an iced tea!

Features:
Tasting Notes: Sweet and Spicy - Licorice Root and Cloves
Caffeine: Medium
Small-scale farmer grown
Pesticide free
No chemicals are ever sprayed on the tea leaves
Ingredients:
100% Natural Ingredients: Kenyan Black Tea, All Spice, Cloves, Fennel, Cinnamon, Licorice Root, Rose Petals, Ginger and Black Pepper. *Rainforest Alliance Certified TM.