JusTea Black Pyramid Tea Bags Peppermint Detox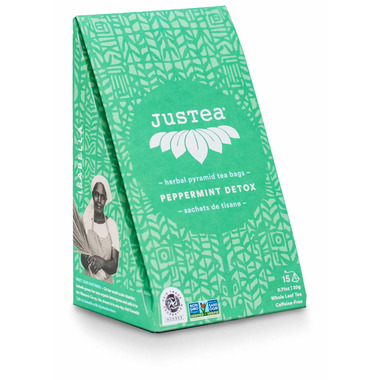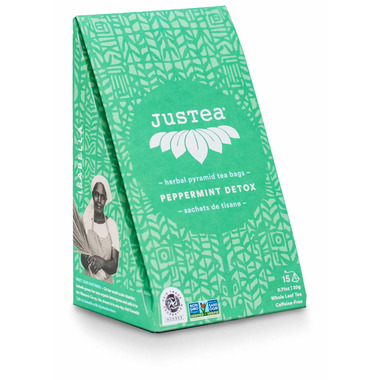 JusTea Black Pyramid Tea Bags Peppermint Detox
Packed with antioxidants, whole leaf peppermint and lemongrass team up in this delicious and revitalizing blend. Peppermint soothes a sore throat, while lemongrass helps with tummy troubles and iron absorption. Members of a Kenyan women's coop handpick the organic lemongrass in this blend.

Features:
Tasting Notes: Cool and refreshing – mint and sweet lemon

Caffeine Free

Non GMO Certified
Organic Lemongrass
Pesticide Free
High in Anti-Oxidants
Your JusTea purchase directly employs Kenyan farmers
Ingredients:
100% Natural Ingredients: Organic Lemongrass, peppermint.
Directions:
Spacious pyramid bags allow our whole leaf teas to expand and release their full flavour. Steep 4 minutes