JusTea Purple Pyramid Tea Bags Purple Mint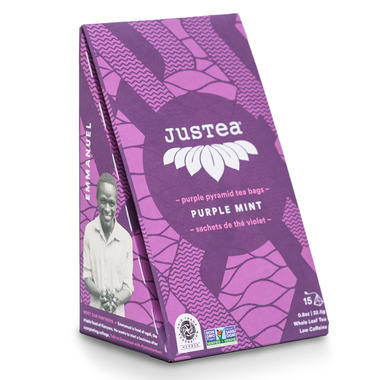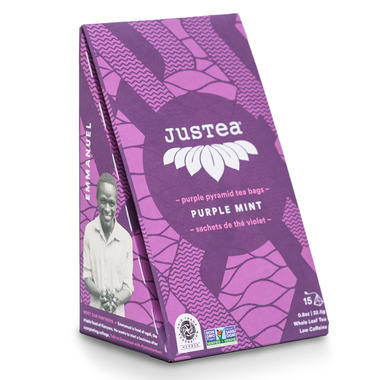 JusTea Purple Pyramid Tea Bags Purple Mint
Purple Mint: A cup of Purple Mint is sweet and refreshing. Invigorating mint leaves are beautifully balanced with delicate rose petals and smooth purple tea.
Features:

Tasting Notes: Fresh and Soothing. Aromatic Mint & Rose
Similar to green tea, purple tea is very healthy, with little caffeine and an exquisite taste!
Steeping Instructions:
1 tea bag - 3 minutes. Makes 15 cups. Re-steep this whole leaf tea for 30 cups.
100% Natural Ingredients: Kenyan Purple Tea, Peppermint Leaves, Spearmint Leaves, Rose Petals