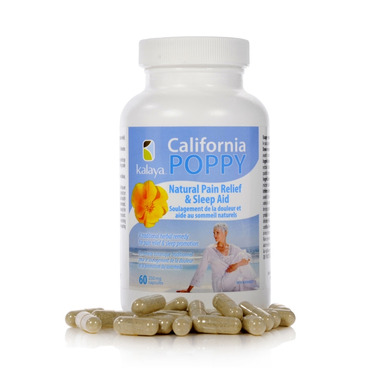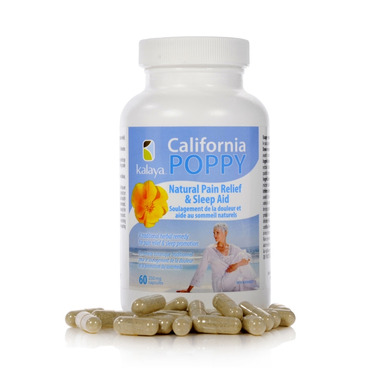 Powerful Pain Relief & Sleep Aid!
California Poppy is a traditional herbal remedy for powerful, non-addictive pain relief and is also a natural sleep aid. California Poppy relieves pain and discomfort associated with arthritis, back pain, muscle pain, joint stiffness, and more. It is also an effective sleep aid for those with difficulty sleeping.
Features & Benefits:
100% natural, trusted herbal remedy
Doctor recommended to help you sleep through the night
Eases pain and discomfort associated with back pain, arthritis, fibromyalgia, carpal tunnel syndrome, joint stiffness, muscle aches, and more!
Directions & Usage:
Adults take 1-3 capsules daily, 30 minutes before bed.
Medicinal Ingredients (each capsule contains):
California-poppy herb top 4:1 extract (eschscholzia californica) (Daily dose of 3,000 mg crude herb daily equivalent)... 250 mg
Non-medicinal Ingredients:
Magnesium stearate, microcrystalline cellulose, pregelatinized starch, silicon dioxide.
CAUTION:
If seal around cap is broken or missing, do not use. Consult a health care practitioner prior to use if you are breastfeeding. Consult a health care practitioner if symptoms persist or worsen. Consumption with alcohol, other medications or natural health products with sedative and/or analgesic properties is not recommended. Consult a health care practitioner if sleeplessness persists continuously for more than 3 weeks (chronic insomnia). Do not use if you are pregnant. Some people may experience drowsiness. Exercise caution if operating heavy machinery, driving a motor vehicle or involved in activities requiring mental alertness.