Kalaya Kinetic Relief Tape for Knees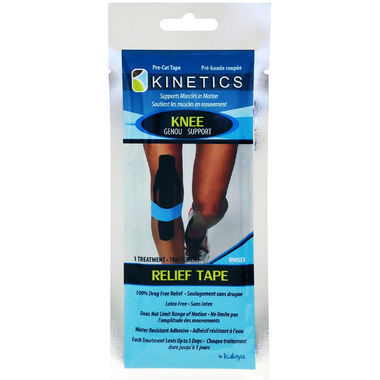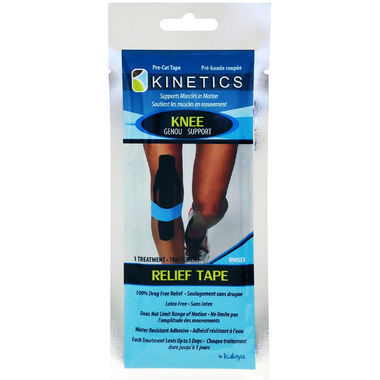 Kalaya Kinetic Relief Tape for Knees
Whether you're an extreme athlete or simply enjoy taking your dog for daily walks, everyone can benefit from Kalaya Kinetic Relief Tape for Knees. Designed to help support muscles and joints, the pre-cut application can give you the edge you need to feel more confident and comfortable in the activities you love to do. Each treatment assists in preventing strains, as well as providing 100% drug free relief to areas of soreness. Experience back aches, neck pain, or wrist discomfort while at the office? Relief Tape is the perfect way to support posture, and help prevent work-related strains. An essential component to every first aid kit, and designed for every day use and for all occasions!

Carol:
more than a year ago
Injured a ligament in my knee and the pain was unbearable at times. Got tired of Advil so tried Kinetics and the pain was so manageable. Some days nothing, if I got it in the right place. Went to physio and got shown how to put it on and problem basically solved. Great product.
Page
1