Kalaya Naturals Wonder Salve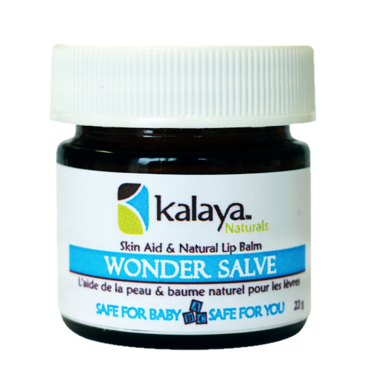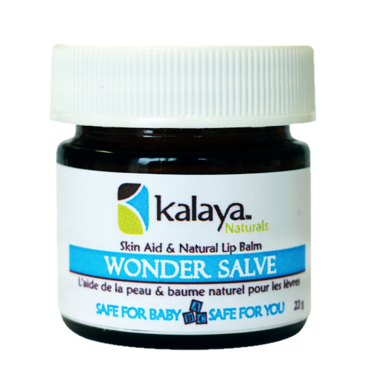 Kalaya Naturals Wonder Salve
The Kalaya™ Naturals Wonder Salve is a versatile natural skin salve that should be in every bathroom cupboard!

Effective for calming dry, chapped or irritated skin and with the Beeswax base it doubles as the world's most effective lip balm, lasting 4x longer then the leading brand.

Formulated by a renowned Canadian Physician and an award winning Compounding Pharmacist, using only proven natural ingredients at precise concentrations, the Kalaya™ Naturals Wonder Salve combines the natural moisturizing properties of Pure Emu Oil with the antiseptic and antifungal properties of Tea Tree Oil.

Effective For:
Moisturizes dry, cracked, chapped and rough skin
Perfect all weather lip-balm

Active Ingredients:
Thyme – Natural Anti-Fungal
Tea Tree Oil - Natural Anti-Bacterial
Pure Emu Oil - Natural extreme moisturizer
Beeswax - Base