Kaley's Kale Chips Dill Pickle Flavour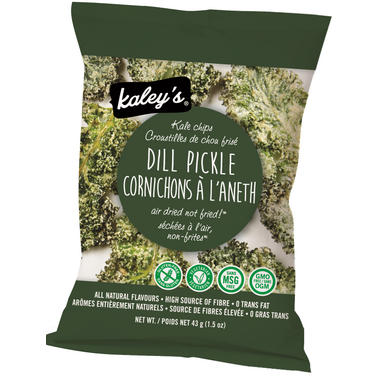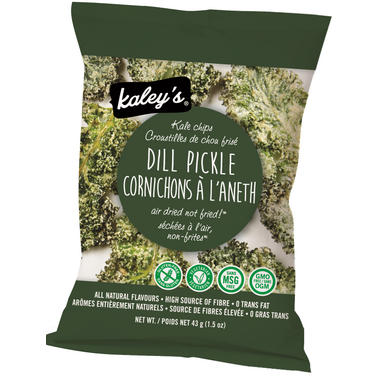 Kaley's Kale Chips Dill Pickle Flavour
Taking only the finest kale from their farm in Southern Ontario, Kaley's Kale Chips works to bring you a snack that is not only healthy, but tastes delicious.

At Kaley's Kale Chips they believe that kale tastes best and IS the best when it is air dried naturally. By air-drying Kayle's cuts out all the oils, grease, and overall badness that goes along with deep-frying and baking.
Features:

Gluten Free
Vegetarian
MSG & GMO Free
All natural flavours
High Source of Fiber
0 Trans Fat




Kallie:
about a year ago
I didn't love these as much as I expected. I found this dill to be sweet, not the traditional salty, tangy vinegary dill pickle. The calories are fairly high as well for something I thought would be a much healthy alternative to chips. Make your own at home and save your money.
1