Kanga Care Eco Posh Training Pants Caribbean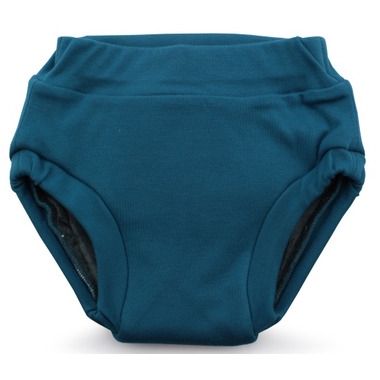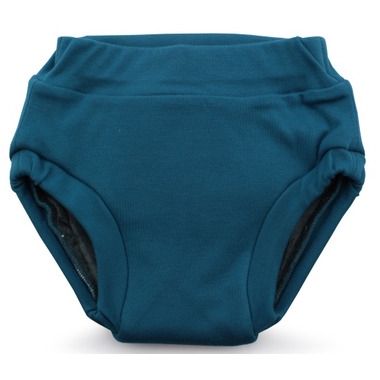 Kanga Care Eco Posh Training Pants Caribbean
Made out of recycled water bottles, bamboo and organic cotton. Trim fitting and easy for toddlers to pull up! The training pants have 2 layers of absorbent bamboo and organic cotton in the core along with a hidden panel of TPU, which is waterproof and allows for accidents without a big upset.
To Use:
Before first use trainers should be prepped.
PREPPING TRAINER: Wash 5X in hot water (no detergent) with a cold rinse, tumble dry medium.
This will shrink trainers to appropriate size and "sponge" up fabric for maximum absorbency.
(Trainers will be at their fullest absorbency after 10 washes but may begin use after 5 washes.)
Use in place of diapers to aid in transitioning from diapers to regular underwear.

Features:
Available in 3 sizes: Small (1T/2T), Medium (2T/3T), Large (3T+)
Plush organic bamboo velour (OBV) inner layer
Made from recycled water bottles and organic cotton
Hidden layer of waterproof TPU to guard against accidents
2 layers of absorbent bamboo
Melissa:
a couple of weeks ago
These are great for the daycare, well made, very soft and thick enough not to let pass any "accident" on the floor during this transition phase. The affordable price also makes them a great option! They seem to be back order, I hope they will be back, they are my favorite and we've tried different ones. Would definitely buy again.
Page
1