Kanga Care Rumparooz One Size Diaper Cover Snap Closure tokiBambino Sweet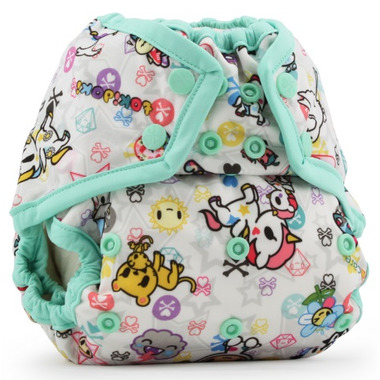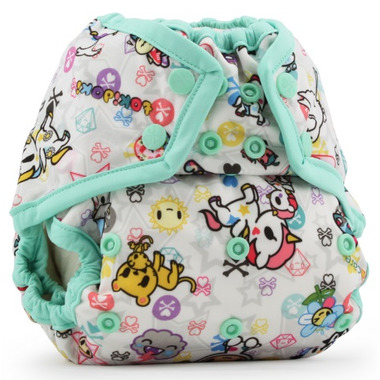 Kanga Care Rumparooz One Size Diaper Cover Snap Closure tokiBambino Sweet
The Rumparooz One Size Cloth Diaper Cover is designed to grow with your baby, with 4 adjustable rise settings; newborn, small, medium and large. Weight range of cover starts at 6 pounds and will fit up to approximately 35+ pounds. Rumparooz One Size Cloth Diaper Covers are generously sized and designed to fit over most fitted or prefold diaper. Covers may be used multiple times before washing but should be placed into the laundry if it becomes soiled. Kanga Care uses a water resistant polyester TPU which is a solvent-free polyester fabric that has been laminated with a thermoplastic polyurethane using a heat bonding process, not chemicals. This process is low in toxicity and is better for the natural environment then traditional PUL.

Features:
One Size Cover = 4 Sizes in One
Weight range of cover stars at 6 lbs and will fit up to 35+ lbs
Water resistant polyester TPU fabric
Snap closure
Jessica:
about a year ago
Really love this diaper! The print is adorable, but it's not just a pretty face! It functions amazingly well..is a great fit on both my 18 month old and 5 month old. I love using this brand in my diaper bag as they will fit either child. The double gussets and two rows of snaps for a custom fit is superior to other brands I have tried.
Page
1