Kapok Naturals Maca Powder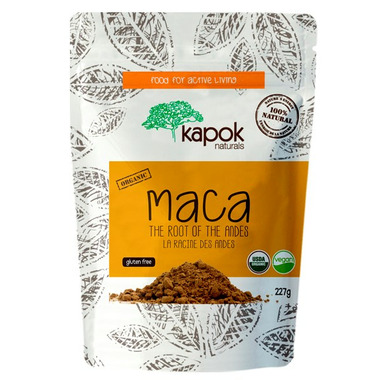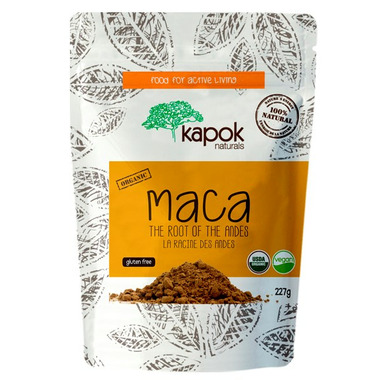 Kapok Naturals Maca Powder
Kapok Naturals Maca is a light powder that has smooth taste. It will compliment your smoothies, cereals and yogurt well and it can be used when baking cakes, cookies and other pastry products.
Maca is a radish-like root vegetable that grows in the Andean mountains of Peru. Kapok Maca comes from the finest sources in Peru and grown at very high altitudes (7,000 - 11,000 ft.).

Features:
Maca is rich in vitamin B vitamins, C, and E
It provides plenty of calcium, zinc, iron, magnesium, phosphorous and over 20 amino acids
Ingredients:
Certified Organic Maca (Lepidium Meyenii), Allergen-Free










Laura:
a few months ago
This has an incredibly strong flavour! I have not used any other maca powders so I have nothing to compare it to but, I mixed a very small amount into a smoothie and ended up having to throw the whole drink out because the taste was so poor. I'm still trying to figure out how I can use it up.
Page
1