Kapok Naturals Organic Quinoa Pop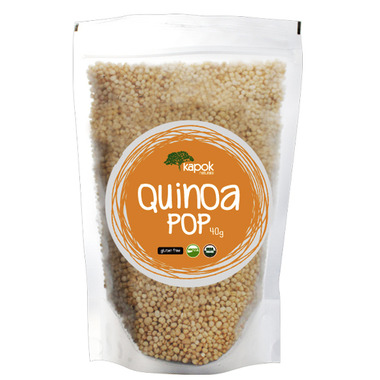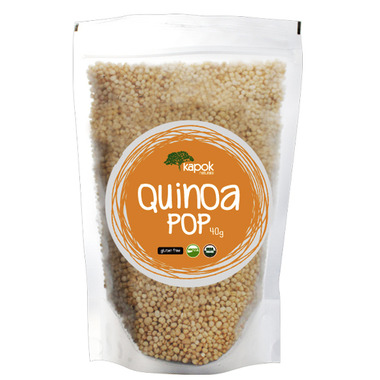 Kapok Naturals Organic Quinoa Pop
- We're sorry, this product is no longer available!
- Shop for other products in: Quinoa

Puffed quinoa is a simple way to make meals even healthier, and adds texture and protein. A good source of fibre, iron, zinc, vitamin B6, and magnesium, it acts as an antioxidant and is prebiotic.
Kapok's Quinoa Pop comes directly from the high altitude regions of the Andean Mountains. When the raw seeds are exposed to a little heat and some pressure, the moisture in the seed will cause them to POP! That's it. No chemicals, no additives and no extensive processing. These amazing little puff balls are popular on top of favorite yogurts and granolas, breakfast cereals, salads, or even enjoy them plain with a touch of salt or honey. Enjoy!
Quinoa is a complete protein containing all the essential amino acids.
Features:
No added ingredients - just pure quinoa.
Great as a simple, low fat, high protein breakfast cereal.
Ingredients:
Organic Popped Quinoa