Kayer Orange Dark Chocolate Truffle Bar
All Natural
50 g / 1.76 oz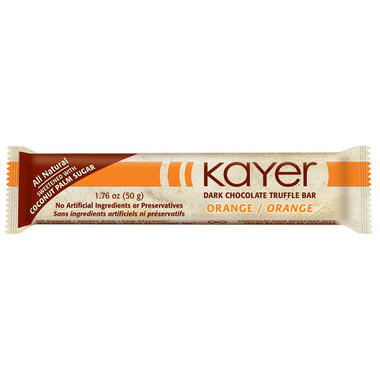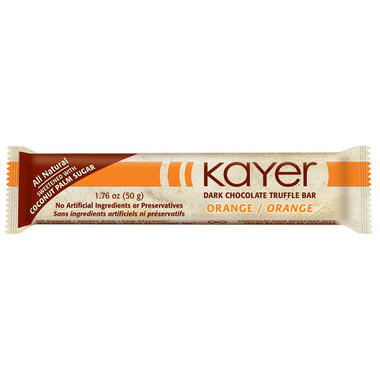 Kayer Orange Dark Chocolate Truffle Bar
All Natural
50 g / 1.76 oz
Kayer Orange Dark Chocolate Truffle Bar is sweetened with organic coconut palm sugar and contains no artificial ingredients or preservatives.
Ingredients:
Cocoa liquor, organic coconut palm sugar, coconut oil, cocoa butter, butter oil, organic soy lecithin, natural flavours.
Allergy Alert:
This product contains soy ingredients. May contain milk, peanuts, tree nuts, eggs, and wheat.