Dark Chocolate Coconut
40g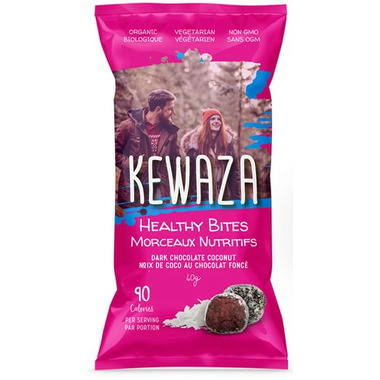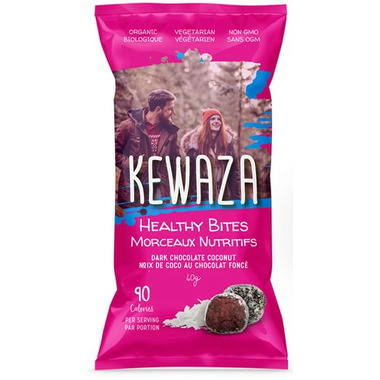 Kewaza Healthy Bites
Dark Chocolate Coconut
40g
Kewaza is a blend of wholesome and delicious flavors packed with raw, simple, all-natural ingredients combined in a flavorful dance to give you the energy you need to move mountains! The best Mother Nature has to offer squished into a little ball of awesome.These portable, flavorful, energy-packed bites will help you be at the top of your game.
Kewaza Healthy Bites are a delicious way to enjoy clean organic energy from amazing superfoods like gojis, coconut oil and coco nibs. They are organic, under 200 calories, and contain fibre. They have no: dairy, gluten, soy, preservatives, GMOs, refined sugars or sugar alcohols. The dark chocolate flavours are also raw!
Benefits:
Natural
Organic
Non GMO
Soy Free
Dairy Free
Gluten Free
Preservative Free
No refined sugars or sugar alcohols
Ingredients:
Honey, cocoa powder, coconut oil, raw whole grain brown rice protein, goji berries, shredded coconut, cocoa nibs, flax seed, maca powder.