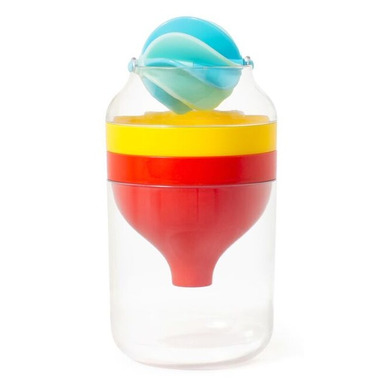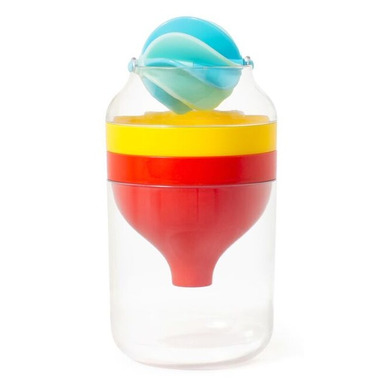 - Max: 1
- We're sorry, this product is no longer available!
- Shop for other products in: Bath Toys

Pour the water through the top of this multi-layered toy for an early lesson in water exploration. Watch as the water spins through the wheel and trickles through the sieve to create raindrops into the waiting funnel, where it lands in the clear bottom cup. Separate into individual pieces, or use them together.

Suitable for ages 3 years and up.

Tania:
a few months ago
Excellent open-ended toy for curious babies, kids and parents! I found so many ways to play with this cool object and initiate different ways to talk about water like how it can be used to produce power, how objects become magnified inside the cup, the way it flows. This is a smart toy! Use the red part to scoop water and watch the wheel spin (If you leave the red part attached the wheel doesn't turn as easily). Push the wheel alone underwater and watch it go! You get my drift...
Whitney:
about a year ago
This is definitely not worth the money. Thankfully I got it on sale, but I still feel ripped off. The ball at the top does not spin when water is poured through. It is too stiff. I even tried holding it under a fully open faucet and it still didn't work. Also age rating is off. There's no small pieces and the most fun a kid can have is stacking the different parts. My 3 year old is bored easily with it. I'd say it would be appropriate for a 1.5 year old.
Page
1