KidCo Adhesive Magnet Lock
KidCo Adhesive Magnet Lock
This KidCo Adhesive Magnet Lock is the only magnet lock that installs with out tools or drilling! The adhesive mount installation makes it ideal for any surface.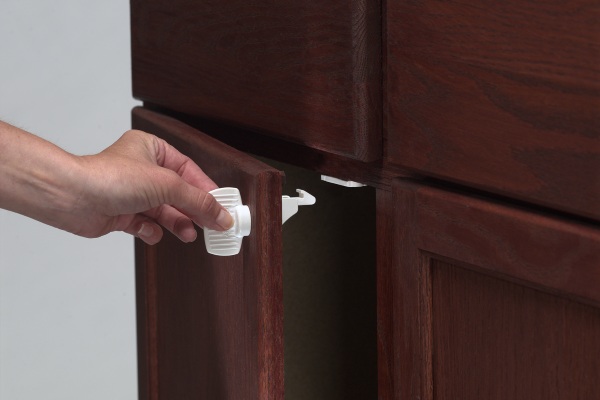 Marilyn:
about a year ago
I love these, easy installation. They are invisible from the outside of the cupboard/drawer. The adhesive does let go after a while so your best bet is to use the screws as well so if/when it does fall off you're not guessing where to screw it to. They do have a switch to lock into unlock or lock.
Janet:
more than a year ago
Followed the instructions for installation and they worked well for the first couple of times only then the adhesive let go and they fell off. Ended up having to use the screws anyway. Also there is no ability to turn them off like the Safety First ones. Will not buy again.
Page
1