Kidsme Food Squeezer Lime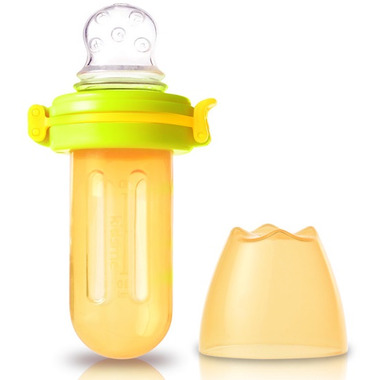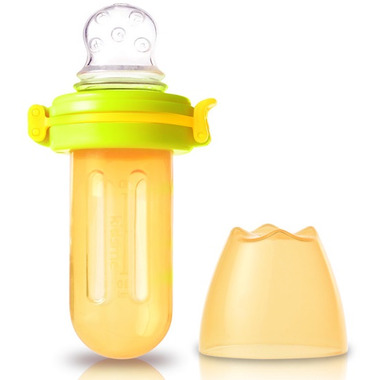 Kidsme Food Squeezer Lime
kidsme Food Squeezer with unique holes on silicone sac is particularly designed for babies self-feeding semi-liquid or liquid food supplement such as rice and congee. In combination with the Food Feeder and Food Feeder Plus, babies can develop a rich palate and receive benefits of eating whole fresh food.

How To Use:
Squeeze the body of the Food Squeezer with hands
Babies can start to enjoy the food through the holes
Crystal:
more than a year ago
My little guy decided a while ago that he didn't want to be spoon fed. So I thought this would be perfect. Not so much, especially for the price. The boon self feeders are way better. You'd have to fill this to the max in order for him to get any. Even with my help. He was not a fan.
Mikel:
more than a year ago
This product is awesome. It allows my 8 month old son to feed himself his cereals or purees. I like that the food reservoir is the perfect size for a few ounces, in contrast to competing products which hold 4 or 6 ounces. I have to fill it up in order for him to have an easy time squeezing it out. So there is less waste with this product than others.
Page
1