Kidsme Ideal Temperature Spoons Lavender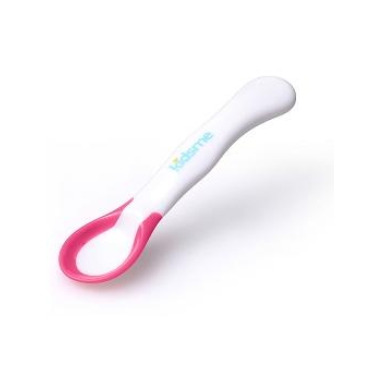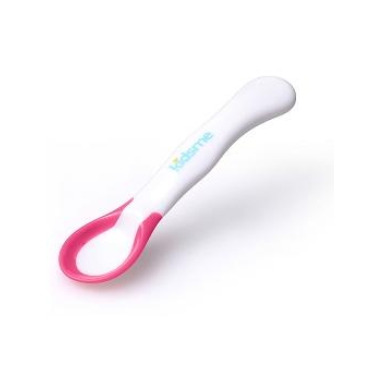 Kidsme Ideal Temperature Spoons Lavender
The heat-sensitive kidsme Ideal Temperature Feeding Spoon has a colour indicator that makes it easy to tell when food is at a safe temperature. The handles are the perfect size for small hands to grip, so children can begin to discover eating independently. Whether with help or on their own, the kidsme Ideal Temperature Feeding Spoon provides children with just the right amount of food, at the right temperature.

How To Use:
Test food temperature with Feeding Spoon tip
The coloured tip will turn pale if the food temperature is over 40 °C
GillianK:
a few months ago
Perfect size for toddlers who are just starting to self-feed. We first used this spoon when we received as part of a 2 pc set that included a bowl and spoon. My daughter was frustrated with other spoons but this one worked for her right away! It's short and chubby, so very easy for little ones to hold. The temperature gauge (turns white when food is too hot) is also very useful!
Page
1