Kilner Kombucha Drink Set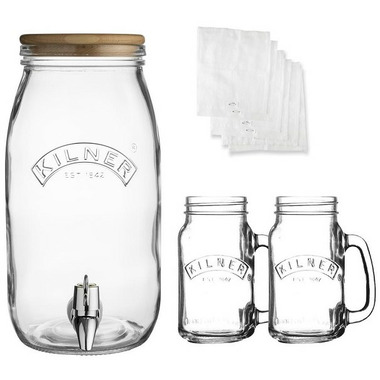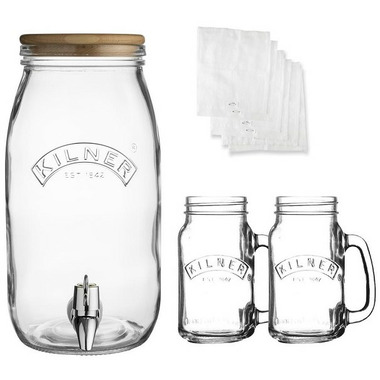 Kilner Kombucha Drink Set
The Kilner Kombucha Set is perfect for creating and storing delicious culture rich kombucha. Kombucha is a fermented sweetened tea packed with a wealth of vitamins, antioxidants and probiotics. The Kilner 3 Litre Drinks Dispenser with tap is ideal for dispensing fresh brewed kombucha and is also designed for continuous brewing.
Set contains:
1 x 3 Litre Kilner Drinks Dispenser with Beechwood Lid
2 x 0.4 Litre Kilner Handled Jars
1 x 2 metres Twine
3 x 21cm Muslin Squares
Directions:
1. Bring water to a boil and add in sugar. Stir until dissolved.
2. Add teabags and allow to infuse for 15 minutes. Remove and leave to cool.
3. Pour cooled tea into the Kilner Drinks Dispenser and add 'SCOBY'.
4. Cover with a Kilner Muslin Square and leave to ferment for 7-15 days.