Kimono MicroThin Plus Aqua Lube Condoms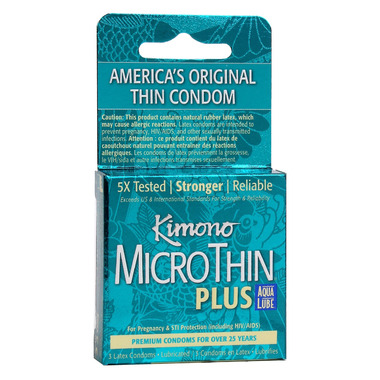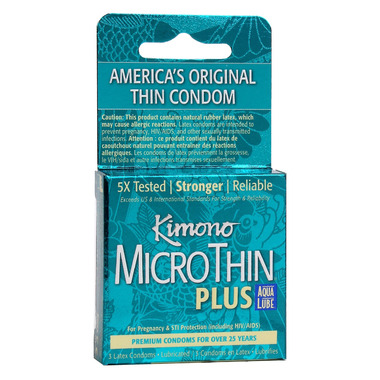 Kimono MicroThin Plus Aqua Lube Condoms
All the benefits of Kimono MicroThin AND their silky smooth water based lubricant Aqua Lube, combined into one great condom. Kimono MicroThin Plus Aqua Lube reduces friction and provides a unique slippery feeling. Enjoy the enhanced pleasure and a silky smooth experience. Most condoms are lubricated with silicone lubricants, Kimono MicroThin Plus is one of the few condoms available with a water based lubricant.

Features:

Lubricated with Aqua Lube silky smooth lubricant
More Thinness for enhanced pleasure
Made with premium natural latex
Low latex condom smell
Vegan friendly condom
Kimono condoms exceed US & International Standards for strength and reliability



Julie:
more than a year ago
Do NOT buy these! One broke while in use. Luckily no catastrophe for us, as we noticed before it was too late, and neither of us have STI's but for somebody else this could have spelled disaster. I also noticed when it broke that it didn't just tear but little bits came apart off it! Horrible!
1