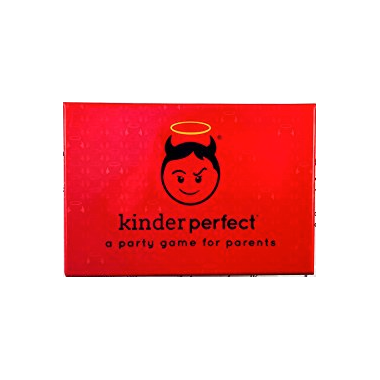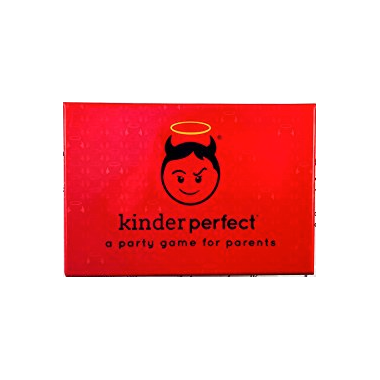 KinderPerfect is a new card game for awesome parents. Inspired by Cards Against Humanity, it turns the pain of parenthood into an excuse for mommy juice!
Features:
MOMS NIGHT OUT: Laugh at the challenges of parenthood with 210 hilarious cards crowdsourced from actual parents. Pairs perfectly with a glass of mommy juice.
PARENTS NIGHT IN: Mix with Cards Against Humanity to add spice to your next get-together and ensure at least one parent is embarrassed afterwards.
BABY SHOWERS: Surprise expecting moms and new parents with tales of poop, puke, and Caillou - the triptych of modern parental terror.
FAMILY REUNIONS: Learn fun facts about your childhood and your relatives parenting skills without the crassness of Cards Against Humanity.
MADE BY PARENTS: Designed by a real American family, printed by a family business in Texas, and absolutely no stuffed animals were harmed in the production of these cards.