Kiss My Face Early to Rise Bath & Body Wash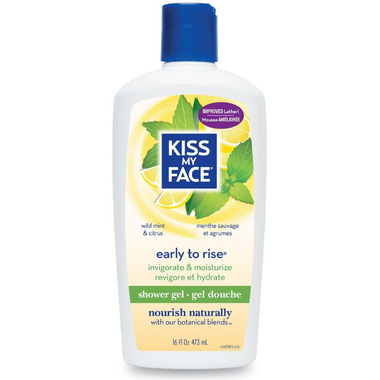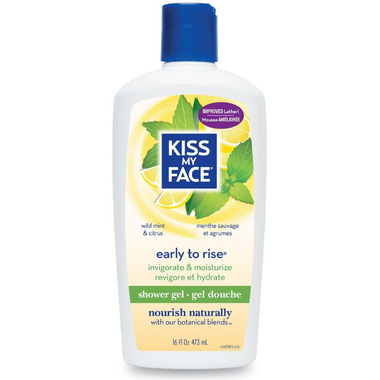 Kiss My Face Early to Rise Bath & Body Wash
Forget the coffee, this is your warm up for the day ahead. Kiss My Face Early to Rise Bath & Body wash combines hydrotherapy with aromatherapy to cleanse, soothe and invigorate you skin and will leave you feeling refreshed.
Features:
Cleanse and moisturize your skin with the scent-sationally rich lather of this Aromatherapeutic, Vegan & Cruelty Free formula blended with plant-based cleansers.
Olive Oil, Aloe and Vitamin E infused formula that's SLS & Paraben Free.
Invigorating bath and body wash, scented with Wild Mint & Citrus, leaves your skin moisturized and soft.
Vegan, Cruelty Free, SLS Free, Paraben Free, Phthalate Free & Gluten Free.
Ingredients:
Water, Aloe Barbadensis (Aloe Vera) Leaf Juice*, Camellia Sinensis (Green Tea) Leaf Extract*, Citrus Aurantium Dulcis (Orange) Fruit Extract, Cymbopogon Sxhoenanthus (Lemongrass) Extract, Sodium coco-Sulfate, Vegetable Glycerin, Citrus Aurantium Dulcis (Orange) Peel oil, Potassium Sorbate, Sodium Benzoate *Organic, with aromas of peppermint, spearmint, eucalyptus, lemon, lemongrass, basil, wintergreen, juniper,bay, grapefruit.