Klean Kanteen Kid Kanteen Baby Nipples Fast Flow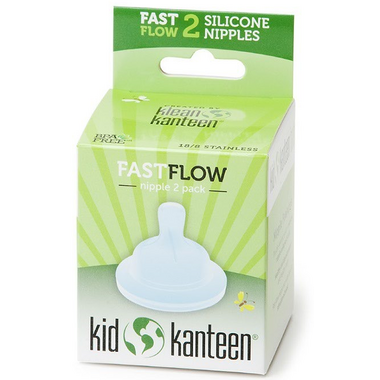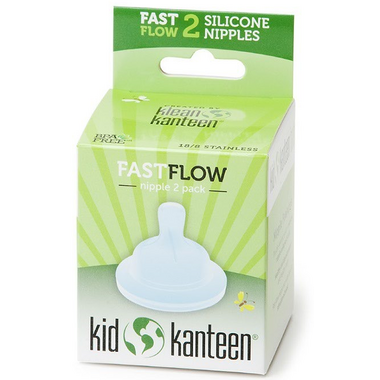 Klean Kanteen Kid Kanteen Baby Nipples Fast Flow
Klean Kanteen Baby Nipples are more than 2 inches in diameter at the base and have a variable thicknesses so it feels more like the real thing. As your baby sucks, the long nipple adjusts, mimicking the way a human breast reshapes during breastfeeding, ensuring proper placement in the mouth, and promoting correct oral development and healthy teeth. The nipple also features a double venting system, which is designed so your baby is swallowing liquid, not air, helping reduce colic and promoting healthy digestion.

Features:
Wide base and nipple shape encourages proper latch

Double-venting system reduces nipple collapse and colic

Nipple made from soft, pliable, medical-grade silicone

Nipple promotes proper oral development and healthy teeth

Nipple flow rates allow natural-paced and relaxed feedings

Dishwasher safe
Kathryn:
more than a year ago
Beyond excited when these finally became available at well.ca, extremely disappointed that I was only allowed to order one package at that time tho. I have been using Klean Kanteen Bottles since the beginning, highly recommend them to all new families. Super durable, you can't break these things! Easy to clean, and best of all they heat up faster than any other bottle, glass or plastic in the market. These Nipples proved very easy for my little guy to get used to and never caused any nipple confusion between feedings be it breast or bottle. He is 18mo and still prefers his milk in his Klean Kanteen bottle with his fast flow nipple!
Page
1