Kombucha Wonder Drink Concord Grape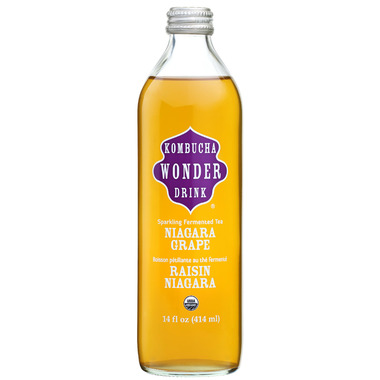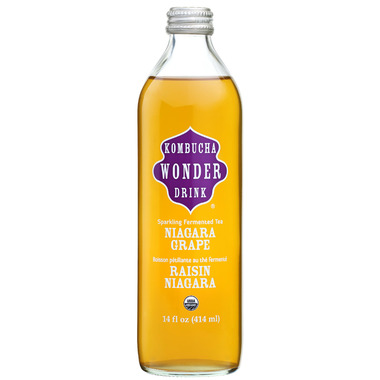 Kombucha Wonder Drink Concord Grape
Kombucha Wonder Drink Sparkling Fermented Tea-Concord Grape is a perfect balance of organic green and black tea and organic concord grape, resulting in an aromatic blend.

Pasteurized Kombucha Wonder Drink includes naturally occurring acids that are known to promote health and boost vitality by cleansing, detoxifying and energizing.

Ingredients: Filtered Water, Organic Cane Sugar, Organic Kombucha (made from yeast and bacteria cultured sweetened organic black tea), Organic Concord Grape Juice Concentrate, Organic Brewed Green Tea, Natural Flavours.