Kosmea Replenishing Moisture Cream Travel Size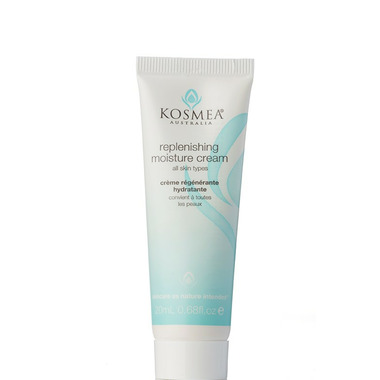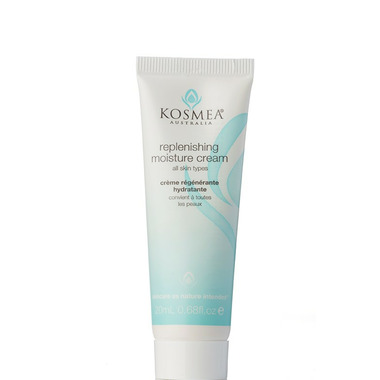 Kosmea Replenishing Moisture Cream Travel Size
Kosmea Replenishing Moisture Cream is a powerful anti-ageing cream formulated to hydrate, firm and tone the skin.

After cleansing, gently massage into the face and neck. For ultimate hydration, wear over the top of Kosmea's Skin Clinic Certified Organic Rose Hip Oil
Recommended for: All Skin Types especially dry, mature and aged skin.

Ingredients: Green Tea Extract-Powerful natural antioxidant to help stave off free radicals, Carrot Oil - Rich in beta-carotene (vitamin A) this oil helps rejuvenate dry, sensative and sun damaged skin. Horsetail extract - Has a hight content of the mineral silica, necessary for the formation of collagen and healthy, plump skin cells. Nettle extract - Helps with the formation of collagen and is renowned for its anti-inflammatory and soothing properties.