K'Pure Good Morning Spray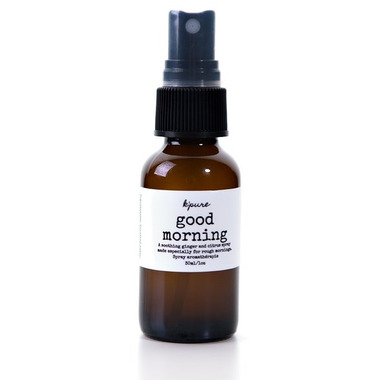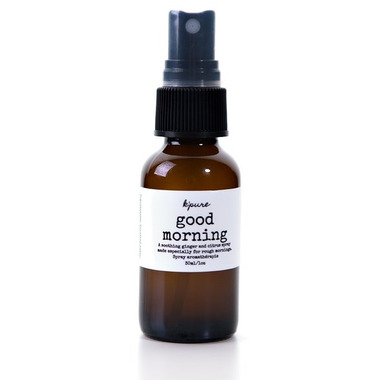 K'Pure Good Morning Spray
An all-natural and organic aromatherapy spray, perfect for those rough mornings (afternoons, evenings....) due to pregnancy or an overindulgent evening. With an blend of pure and organic essential oils, Good Morning can be used from head to toe, allowing the refreshing blend of grapefruit, ginger and spearmint to soothe and refresh.

Directions: As a toner, apply after cleansing and before serum. Can also be used as needed as an aromatherapy mist.

Ingredients: Purified water, organic witch hazel, coconut oil, organic essential oils of: grapefruit, ginger and spearmint.