Kurundu Ceylon Cinnamon Sticks Fair Trade & Organic


These Ceylon Cinnamon Sticks are Fair Trade and certified organic from Sri Lanka. They are graded C5 and are cut 3 inches long. ​As a legacy of colonization, spice growers are still poorly paid. By supporting Fair Trade, you make the world a fairer place by helping to provide adequate housing, medical assistance, and education funds for spice growers and their families.
Ceylon cinnamon is native to Sri Lanka (previously Ceylon) and Sri Lanka produces the largest quantity and best quality Ceylon cinnamon. Ceylon cinnamon has a very delicate taste compared to cassia (AKA North American Cinnamon). Ceylon cinnamon uses only the inner bark from the Ceylon tree, has a fine texture and is considered to be milder than cassia. There are many grades of Ceylon cinnamon; Alba, Special, Continental (C00000, C0000, C000, C00 and C0), Mexican (M0000 special, M0000, and M000) and Hamburg (H1, H2 and H3).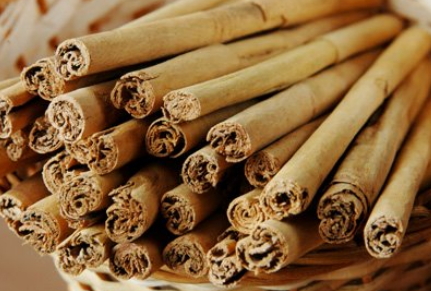 Similar Herbs, Spices & Seasonings