Kurundu Organic Pure Ceylon Cinnamon Tea Box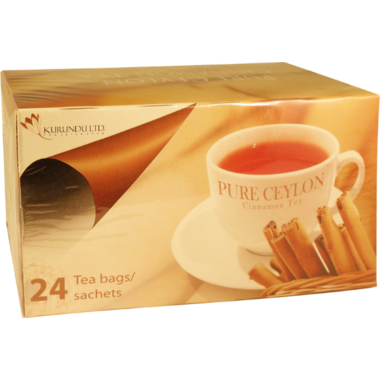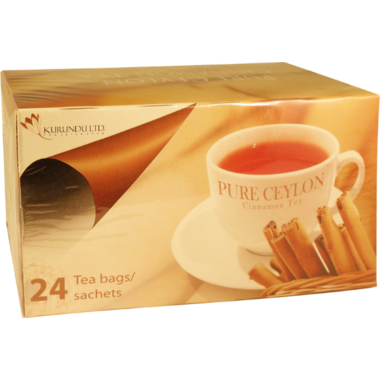 Kurundu Organic Pure Ceylon Cinnamon Tea Box
Warm up with a hot cup of pure ceylon cinnamon tea! It's the perfect drink for a cozy afternoon.

Ceylon cinnamon is native to Sri Lanka (previously Ceylon) and Sri Lanka produces the largest quantity and best quality Ceylon cinnamon. Ceylon cinnamon has a very delicate taste compared to cassia (AKA North American Cinnamon). Ceylon cinnamon uses only the inner bark from the Ceylon tree, has a fine texture and is considered to be milder than cassia. There are many grades of Ceylon cinnamon; Alba, Special, Continental (C00000, C0000, C000, C00 and C0), Mexican (M0000 special, M0000, and M000) and Hamburg (H1, H2 and H3).

Directions: Use one bag per cup. Add boiling water and steep for 4 to 5 minutes.

Ingredients: 100% Ceylon Cinnamon.