KZ Clean Eating Breakfast Cereal Musli Chunky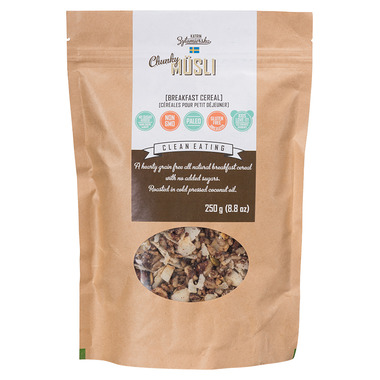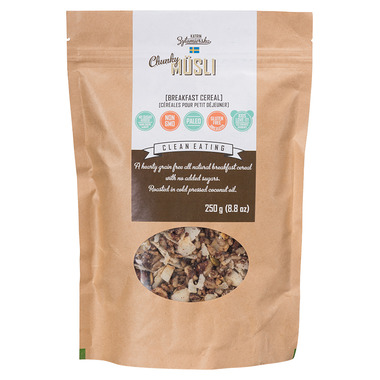 KZ Clean Eating Breakfast Cereal Musli Chunky
Enjoy the power of coconut and nuts with this gluten free and low carb cereal. This hearty blend is carefully roasted in premium cold-pressed coconut oil. Serve with your favourite yogurt or milk.
Features:
Keto/Low Carb
Gluten Free
No added sugar
Vegan
Ingredients: Sunflower seeds, coconut chips, pumpkin seeds, erythritol, cold pressed coconut oil, hazelnuts, brazil nuts, pecans, cinnamon and vanilla powder.


Allergen Statement:
Contains treenuts. Was produced in a facility that processes Milk, egg, sesame, wheat, tree nuts.