Laird Superfood Hydrate Cocunut Water Turmeric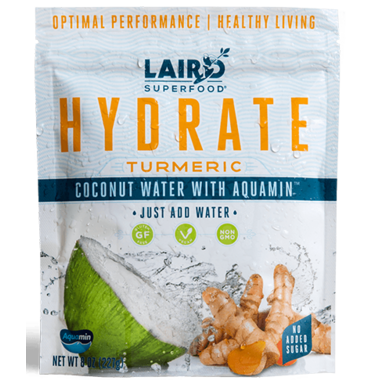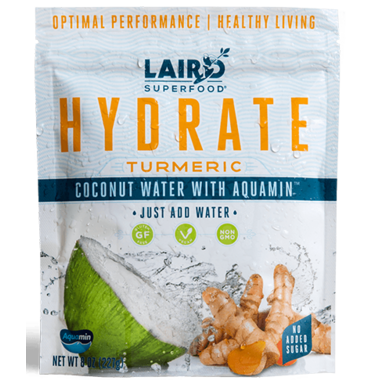 Laird Superfood Hydrate Cocunut Water Turmeric
The world is waking up to the absolute necessity of hydration to maintain optimal health. However, many individuals find it difficult to enhance hydration naturally, leading them to rely on highly-engineered and sugar-laden sports drinks, juices, and sodas, which are typically expensive and consumed in plastic bottles.
HYDRATE is an all-natural, delicious, cost-effective and environmentally friendly hydration enhancer. HYDRATE's only three ingredients are pure freeze dried coconut water, which contains potassium and electrolytes to replenish your body's fluids, organic turmeric and Aquamin, (a mineral rich, calcified sea algae) that adds a wide array of beneficial minerals to every serving of HYDRATE.

This all-natural hydration blend contains no sugar additives, no artificial ingredients, no sweeteners, no artificial colors and no chemicals.
Features:
Non GMO
Gluten free
Dairy free

Vegan friendly

Paleo

No sugar added
Directions: Add one tablespoon of HYDRATE TURMERIC to 8 ounces of water in a reusable bottle or container. Full HYDRATE TURMERIC package mixed with water can produce 1.2 gallons of HYDRATE TURMERIC equivalent to 19 single servings at full strength.

Allergies: Contains: Tree Nuts (Coconut)